We all have that friend that is absesed about pirates. Oh you don't then you're probably the friend. Here are 9 things to get (or ask) for as pirate gifts.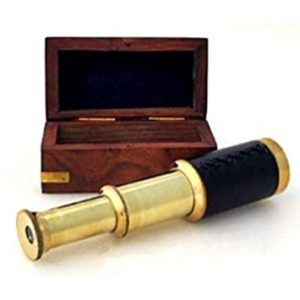 A 6 inch (15cm) brass telescope with a wood box. Something to display on a desk or use with any pirate custom. It has over 4 stars and is less than $7. Check it out here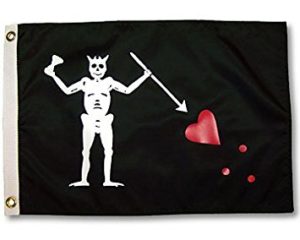 Pirates didn't all use the same flag. Flags were personalized to a captain, location, and/or crew. Blackbeard on of the most famous pirates had his own flag. You can buy this 3 foot by 5 foot flag for less than $2.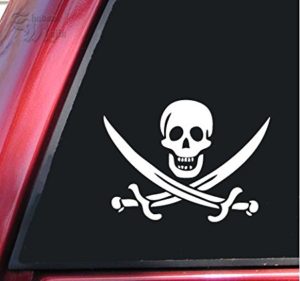 If you wanted to go for a Jolly Roger then check out this car decal. The sticker is 6 inches by 4.4 inches. You can buy it for less than $3. Take a look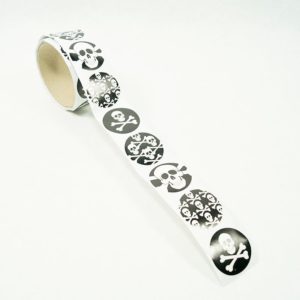 If you wanted regular Pirate Stickers then check these out. 100 pirate stickers. Can someone say pirate party? Get it for less than $4. That's 4 cents per sticker! Check out the 80+ reviews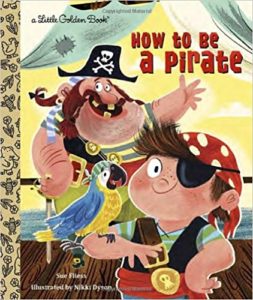 For the little pirates. A 24 page book with lots of pictures. Over 80% of the reviews are 5 stars. Thats a lot of stars. A new hard cover can be bought for less than $5. A used hard cover book can be bought for about $1. Ready to teach someone about being a pirate? Book page and reviews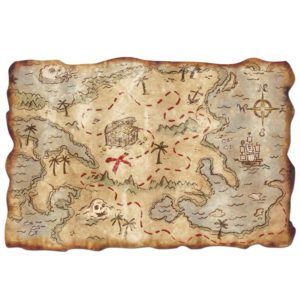 You can go on your very own treasure hunt. Put land marks around and hind the treasure for your friend. It is plastic so your crew can't rip it and keep the treasure for themselves. You can buy it for $4 or less.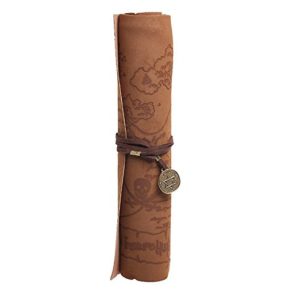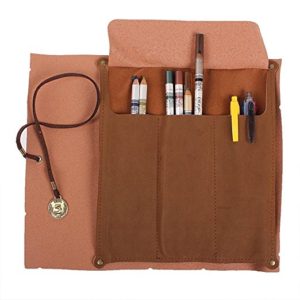 If you or your friend is more into making maps then this may help. It comes in dark brown and light brown You can get the light brown version for less than $4.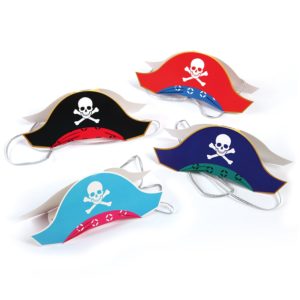 What pirate collection would be complete without something to put on your head? These tiny fun colorful hats are great for parties. One pack comes with 8 small hats. Check out the hats
If you want a real hat check this out. Lots of 4 and 5 star reviews. Other bandanas seem to fade after one wash this one lasts. Wear it for for less than $5
Found some pirate gifts you liked? Share with your friends and maybe they'll get something for you as a gift.
Disclaimer:
Some links in this post are affiliate links. We receive a small portion of sales made at no extra cost to the person making purchases. We do this to keep the content free and provide pro bono professional services.