Off of a Nova Scotia beach, a Golden Retriever was in trouble. The dog's owner lost sight of the dog for a few minutes and was worried. After 45 minutes in the water, the dog was reunited with its owner.
The Coast Guard found the dog in the water. At first, the dog was afraid of the boat. Then it realizes the team was there to help and got out of the water. The boat made the dog feel uncomfortable so swam next to the boat and life guards who reunited it with the owner.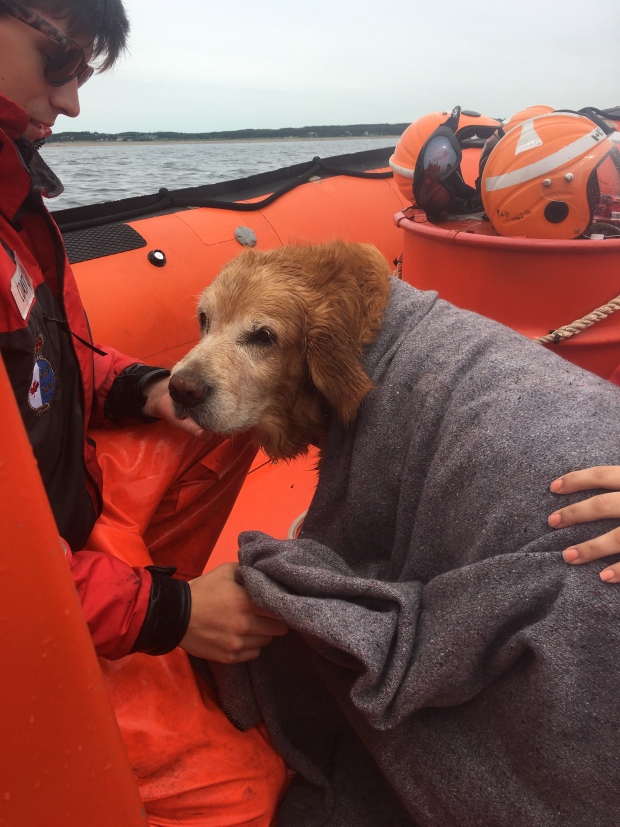 Coast Guard Team Understood Dogs
The Coast Guard team that made the rescue were all dog owners and could understand the emotions of the owner. They were unable to meet the dog owner as a life guard brought the dog to shore and reunited the two.
To read more here is a story on CBC News