When most people think of Interior Design, they think HGTV, which means they're thinking of a complete overhaul of their space and lots of money. Well let me be the bearer of good news, there are quick changes that can really freshen up any space and make it beautiful. All of these fixes can be done over a weekend by yourself, or with a group of reluctant friends. Let's get started.
Interior Design Layout
Layout: One of the biggest things you can do to change the flow and look of a room is changing the layout. A layout can dictate, or at the very least tell people how a room should function. Try moving around your furniture for a new look.
Tip 1: In bigger rooms, avoid wall hugging. Wall hugging is when your sofa is pushed against a wall.
Paint Those Walls: Another way to transform a room is to paint. Changing the colors on a wall can make a room feel warm and inviting or cool and airy. A little paint can make a room feel bigger, and you can even create a focal point by painting one wall a different color than the rest.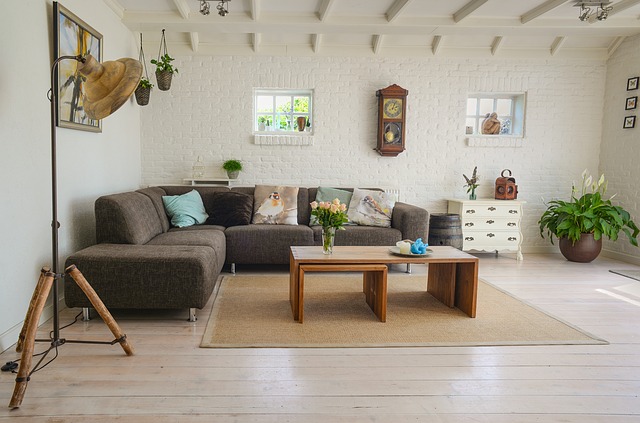 Tip 2: Paint the walls and ceiling white to help accent colors stand out, and make the room feel larger. Let's be honest white adds luxury.
Add A Rug:  Something missing from a seemingly finished decorated room? Try adding a rug. Rugs are great for defining and anchoring a space. Rugs are a must for open floor plans, as it gives layouts direction and helps to define each space as their own. By adding rugs it's almost like a mini-map for guests, they'll be able to tell where the living room ends and dining room begins.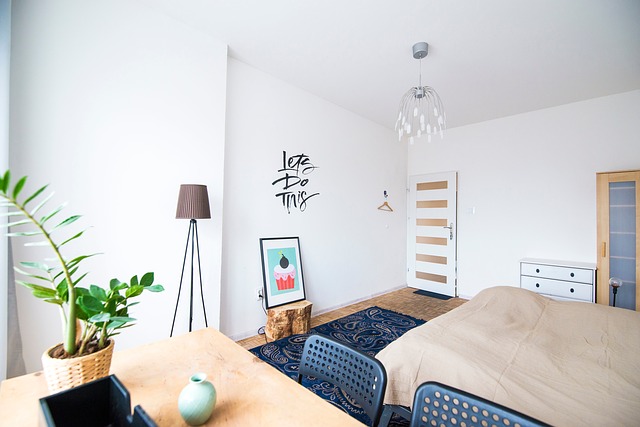 Tip 3: Rugs should be big enough to fit under the front legs of your furniture.
Covering Your Windows: Curtains are a lovely way to help bring up the eye and add a touch elegance. Blinds get the job done, sure but they are definitely a sight for sore eyes. Making the switch from horizontal or vertical blinds to curtains will drastically change the look of your room for the better. Yes, buying curtains are apart of adulating, and an even bigger part of Interior Design.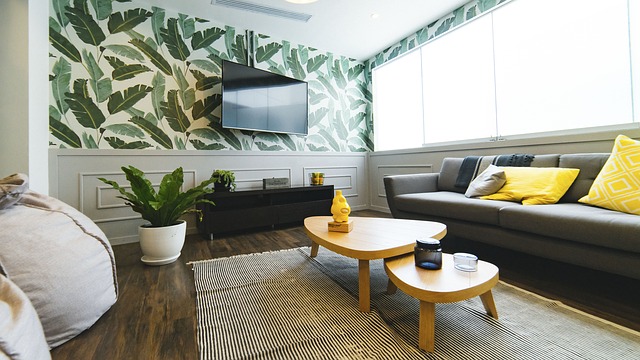 Tip 4: Hang your curtains higher than your window, the ends of your curtains should sweep your floor.
Stop Obsessing Over That Color: This is more of a don't. All of your furniture doesn't have to be the same color, in fact, it could be hurting your décor plan. A solid color through all of your furniture seems boring. It gives off the impression that you bought the first furniture set you found, without giving much thought.
Tip 5: Try adding an accent chair that differs in color from your sofa, add an accent pillow with a funky pattern, and use those colors as accents throughout the rest of the room.
Alright, now you're ready to get to work and change your interior. While some of these may not seem like they're big enough to make a difference, all of these changes will majorly improve your home's décor. Start with two coats of paint and a layout change. You can add curtains and a rug later.
This article was written by Ri Covington you can check out her website and hire her at Caiat Home